Ken Jou Mark / Know Your Market
Ken Jou Mark / Know Your Market
Maandagaand Program
Ken Jou Mark / Know Your Market is n baie gewilde program waar DJ Phil en DJ RoCeRaZoR Opnames maak by markte van die uitstallers oor hul produkte. Radio X5 Stereo strewe daar na om die gemeenskap en ons uitstallers bymekaar te bring.
Skakel elke Maandagaand in om 19h00 vir n uitsending van " Ken jou mark / Know your market " op Radio X5 Stereo.
Zapper Payment
Sponsors Needed
Geen Radio Stasie kan bestaan sonder enige borge of advertensies nie, daarom het ons U hulp nodig. 
No Radio Station can survive without a sponsor, Ken Jou Mark / Know Your Market is one of the programs that will need sponsors, please.
Presenter / Omroeper Phil Jansen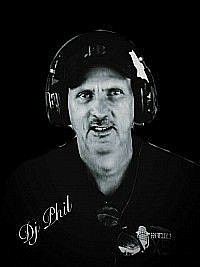 Stigter /Stasie bestuurder / Omroeper/Tutor
Phil is die stigter, stasiebestuurder en voltydse omroeper by Radio X5 Stereo. Hy bestuur ook alle tegnies, administratief en bemarking op Sosiale media. Die nuwe omroepers word ook deur hom opgelei in ons Akademie. 
  Phil takes care of the business, technical, administrative marketing, and social media aspects of Radio X5 Stereo.  

Presenter/ Omroeper Jacques