Radio X5 Stereo Blog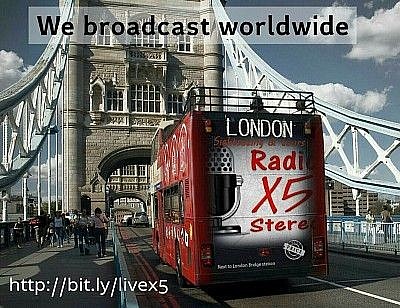 Ons blog is live! 
Our blog is now live on the world wide web and published. Ons is nou amptelik op die web. Please leave your comment here to tell us what you think. 
Jakkie
Jy is die beste van almal. Jy moet eerste wees
Hettie/Misty
Dit is fantasties, veels geluk Phil.
Wayne
Awesome keep it going look forward to seeing more
Juan Diedrick
Môre Phil die is die beste aanlyn radio stasie wat ek al op internet gehoor het keep up the good work just keep it country
Naas
Baie geluk Phil die blok is mooi uit een gesit
Denise Lourens
AWESOMENESS Phil!! What a GREAT achievement! Wish you AMAZING growth! Hope many voices will reach a place in the Galaxy of Stars!
Wayne Cummings (UK)
Congratulations on a very informative blog! Nice music that you play on Radio X5 Stereo
Gert Doubell
Amazing Radio station. You go Phil congrats
Naas
Lekker nou kan ons manne skinner