Sponsors / Borge en Advertensies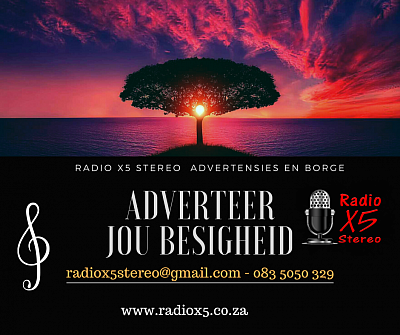 Radio X5 Stereo - adverteer jou besigheid - 083 505 0329
Adverteer jou produk hier
Radio X5 Stereo nooi ons luisteraars uit om deel te wees van ons span deur n borg te wees of om by ons te adverteer. Ons is trots Afrikaans en ons inhoud en programme is 90% Afrikaans.
The Autism Fountain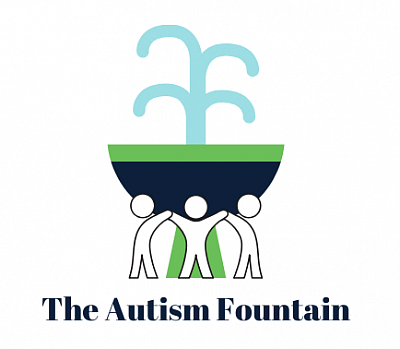 The Autism Fountain - Visual Aid for Autistic Children and Adults
MY TALKING BOOK AND  MY TALKING BOX WITH FLASHCARDS IS NOW AVAILABLE.
THE FLASHCARDS CAN BE USED AS VISUAL SCHEDULE OR TO HELP DEVELOP SPEECH AND IS FOR ALL NON-VERBAL AUTISTIC AND SPECIAL NEEDS CHILDREN AND ADULTS.
TELL ME AND I FORGET, SHOW ME AND I REMEMBER.
SO YOU AS PARENT WHO STRUGGLES TO UNDERSTAND YOUR CHILD, THIS BOOK IS YOUR ANSWER.
TO BOOK A LAUNCH OR DEMONSTRATION NEAR YOU, CALL
NICOLENE BOTHA NOW ON 065 954 4640 
VISIT OUR FACEBOOK PAGE, THE AUTISM FOUNTAIN FOR MORE INFO!